CompreXX Features Overview

CompreXX integrates so tight with windows, you will forget you're dealing with archives. There's no learning curve - you already know how to use CompreXX.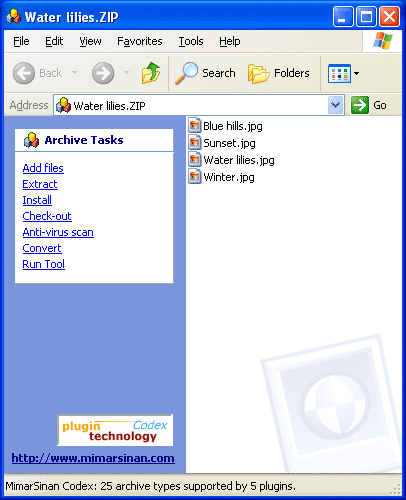 When you double-click an archive, no new program opens. You continue "browsing" in Windows Explorer, just like entering a folder.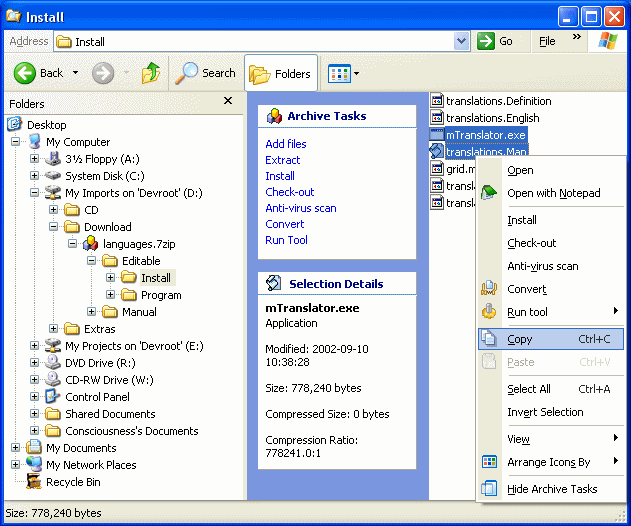 Use Copy-Paste to easily extract and compress files inside archives, all directly from Windows Explorer, while browsing "Archive Folders".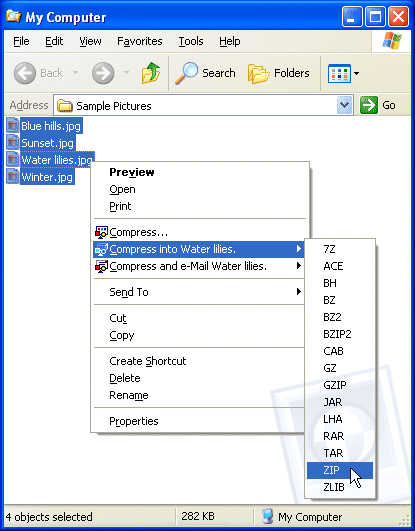 Creating any archive is a snap. Just pick which type you want from the popup menu!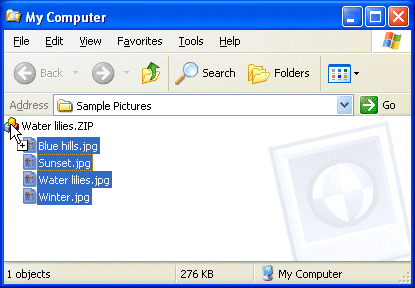 Do you want to update an existing archive? Just drag-drop the files onto the target archive.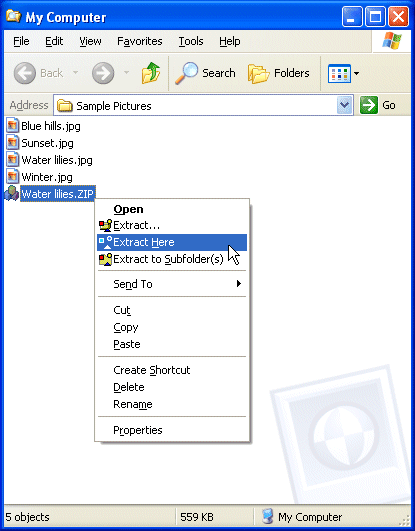 Extract archives anywhere with a single right-click.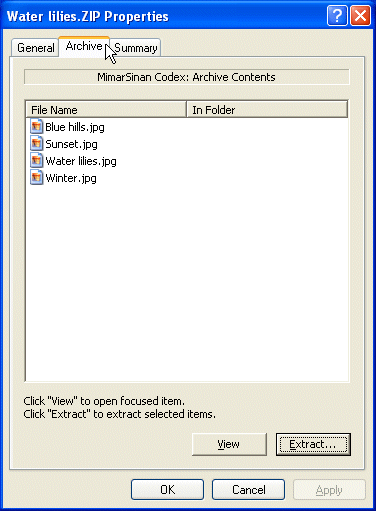 The property sheet page for an Archive displays all contents of the selected archive. You can even view/extract files directly from this screen.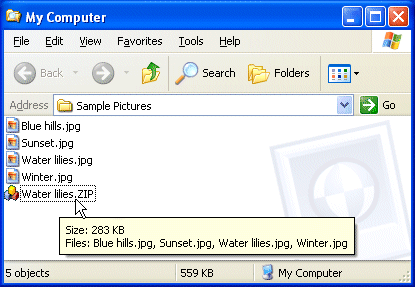 Leave your cursor momentarily on an archive for quick archive information.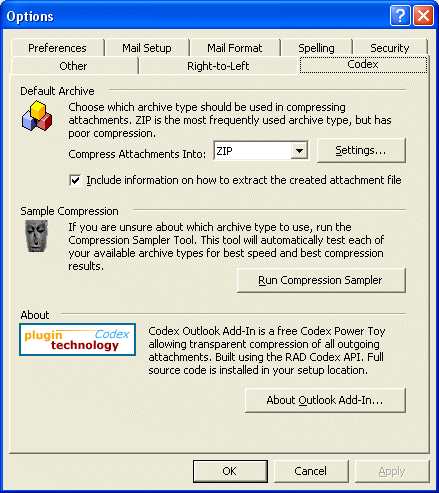 Automatically compress email attachments in outgoing messages.
Applications that ship with CompreXX
If you are in the mood to run a stand-alone application to deal with your archives, CompreXX has many you can choose from.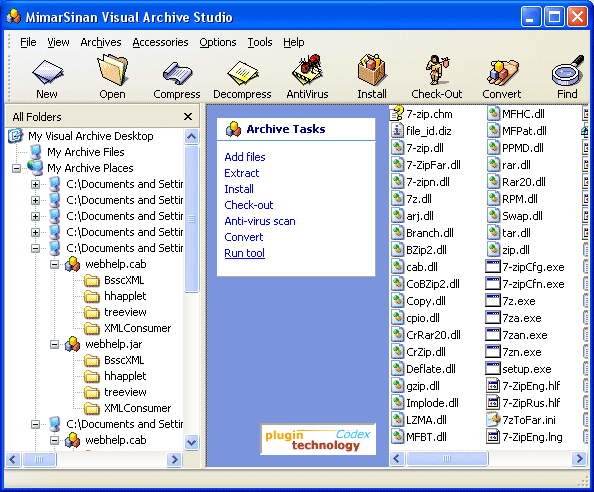 Browse multiple archives simultaneously and perform sophisticated archive tasks with CompreXX Studio.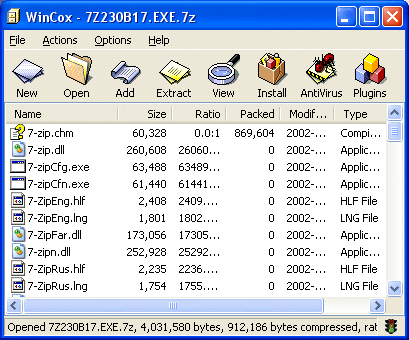 CompreXX Express, featuring a familiar interface that's straightforward to use.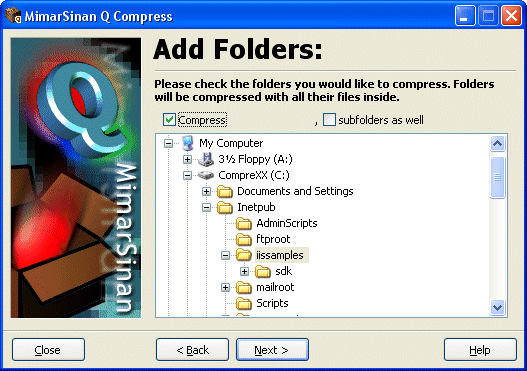 Easily compress files using the Q Compress wizard.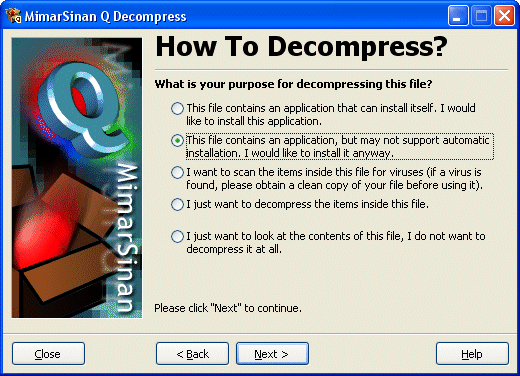 Extract archives using the task-based approach featured in the Q Decompress wizard.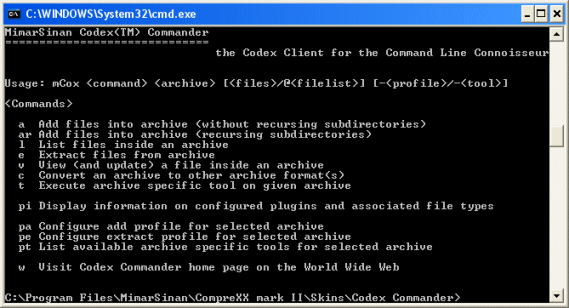 For system administrators or plain command line fanatics, Codex Commander provides full access to all CompreXX functionality from the command line.
Powerful Tools
CompreXX includes a cache of helpful accessories to help make your archiving experience a more pleasant one.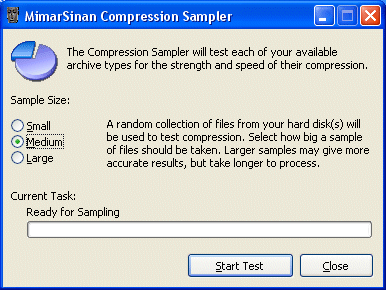 Take the guesswork out of which archive types to use. The Compression Sampler tests each archive type for speed and compression strength automatically.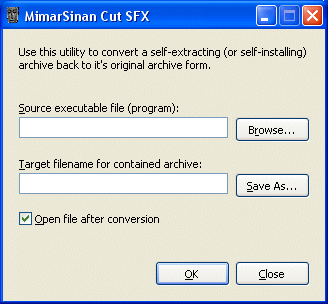 Convert your self extracting .exe files back to their original form using Cut SFX.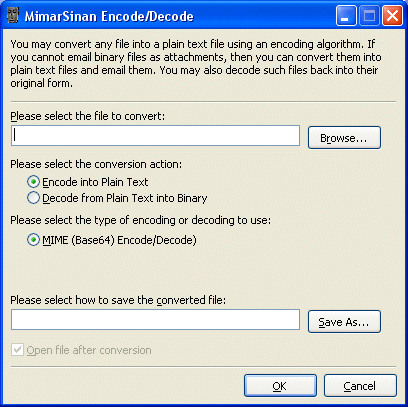 Easily email attachments over any type of mail server after converting them to plain text files with Encode/Decode.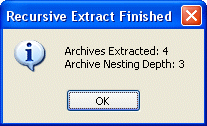 Extract multiple archives within archives with a single click of the mouse using the Recursive Extract tool.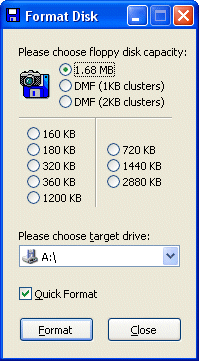 Even format high capacity floppy disks! Just open/create any FLP archive, and click the Tools menu.
See Also: