CompreXX makes working with RAR archives very easy. When you double-click to open a RAR archive in Explorer, you will browse right into it as if it were a folder!

This is archive magic - with this RAR extractor, no separate program opens and there is no difficult interface to learn. You can use Explorer just as you normally do.

You can use Copy-Paste, Drag-Drop, or any other habits you may have to transparently compress or extract RAR files inside your archives. Or, just click the hyperlinks in the XP-Style "Archive Tasks" pane, and choose from one of the many actions available there - Install, Check-Out, Anti-Virus, and many more,

One of our satisfied customers said this about our extractor and compression tool: "Your product is definitely the best archiving tool out there, and I've shown fellow computer geeks at work the screen shots on your web page to show how easy it is to use because it's incorporated in the Windows shell, and how many formats it supports, and it never fails to impress." Read more testimonials about our RAR extractor here.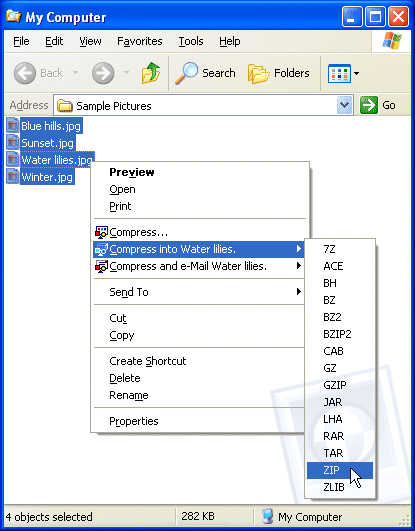 Creating a RAR archive or any other type is a snap. Just pick the one you want from the popup menu!